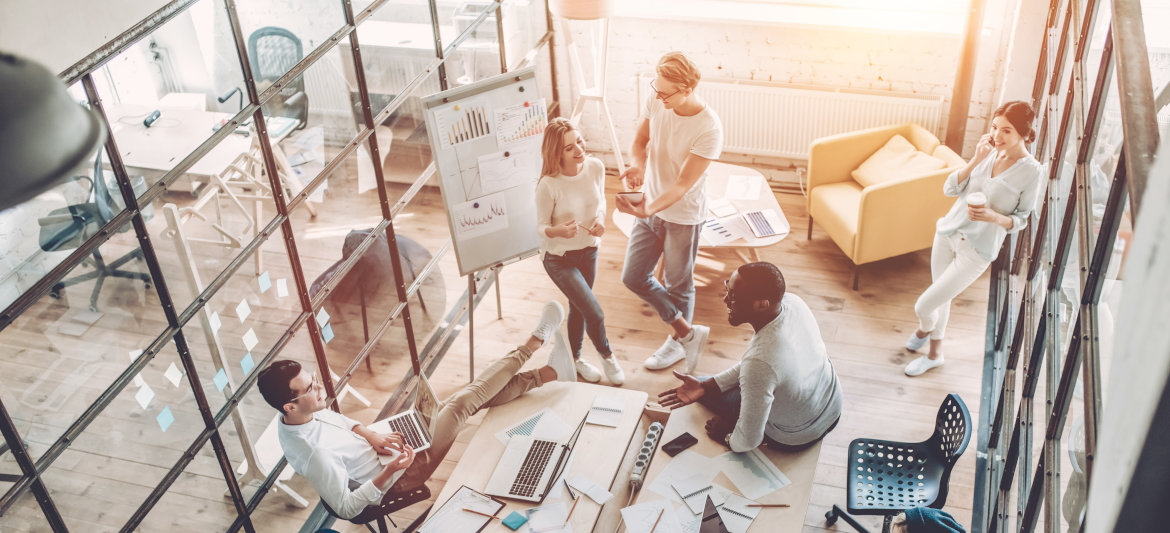 Requirements
At Speexx, we are building the future of learning and development. Our all-in-one digital coaching platform combines cutting-edge AI technology with world-class coaches to deliver needs assessment, personalized language training and business coaching for everyone. Since 2012, Speexx has equipped over 1,500 organizations with the tools their workforce needs to thrive. And we're just warming up.
Now as we grow, we are searching for a Customer Success Specialist to join the CSM 8Customer Success Management) department. This person will collaborate closely with the sales department and work directly with our customers on Language Training and Business Coaching to build close relationships. This is an exciting opportunity to grow with a truly global, dynamic team and have a positive impact on the L&D tech industry from day one. If this sounds like you, keep scrolling!
Customer Success Specialist – Munich, Madrid, Rome or Pavia
The Customer Success Management Team supports our customers in the implementation and operation of our digital language learning and business coaching platform. From project initiation to a successful roll-out and evaluation, the team works hand in hand with sales and an international service team. In Customer Service, you will support our Customer Success Managers in all project phases and deal with enquiries from our corporate customers.
What you will do at Speexx
Manage incoming customer requests via e-mail and phone
Be responsible for internal service delivery projects, such as full ownership of free trial requests in the G/A/S region
Be the first point of contact for our CSM working student(s) and balance the workload in the customer service team
Actively support Customer Success Managers in all project phases, especially onboarding and preparation of reports on customer-specific KPIs
Bonus: Engage and assist in internal process optimization projects to reduce the number of incoming requests and improve the customer experience
What we look for
Initial work experience in working with corporate customers, ideally in the SaaS business
Ability to assess and prioritize incoming customer requests
Fluent in German and English
Willingness to work with a variety of software tools (Outlook, Teams, Excel, Power Point, CRM)
Reliable, proactive, and independent personality
Team player who thrives in a dynamic work environment
What are the benefits of working at Speexx?
You will be working in a highly international and agile environment with amazing team members from offices and locations around the globe, including Munich, Madrid, Milan, Paris, Sao Paulo and Shanghai.
Flexible Working Hours: We don't believe that a rigid 9 am – 5 pm is the right path to a great work-life balance, so we give you the flexibility do your best work in a way that works for you and your team.
Hybrid Office Model: You can choose between 3 options: Working fully from our office in the Munich city centre (or any other office we have in Europe), partially from home & the office or completely remote. Your choice.
Mobility budget: Get a monthly, flexible budget for your commute and leisure time mobility.
Wellbeing initiatives: We care about our Speexxies: Grab a healthy snack in our office in Munich, stay active with our inhouse yoga session by Jeannette or choose from a huge variety of sporty activities from our partner Urban Sports Clubs.
Culture of Learning: Take a deep dive into our Speexx Academy, participate in our global Mentoring program, visit internal workshops or third-party training and last but not least enjoy our Speexx peer exchanges.
Award winning Language Training: Learn a new language or level up existing skills with our Speexx platform. Your friends and family can also receive a discount on our world-class language training.
Interested? Just hit the apply button and we´ll take it from there. Once we reviewed you resume, the Global Recruiting Team will get in touch with you for a first HR Interview. If we move forward the second step is the Manager interview followed by the last round, which will be a Business Case.
For additional questions, reach out to: jobs@speexx.com